An Andalusian oasis in the center of Dakar.
CasaMara is a hotel located in the heart of the Cap Vert peninsula in Dakar, Senegal, at 10 minutes from Corniche Est, 2 minutes from the business and diplomatic area of Point-E, 5 minutes from the University and Fann Hospital.
Decorated in Andalusian style, the hotel offers you a little paradise where you will be able to privately enjoy the calm of its facilities, which include a large patio with rich vegetation, a swimming pool, a conference room for up to 30 people, beauty and massage room and a busy rooftop restaurant, with local dishes and Spanish specialties.
In order to offer a stay adapted to your needs, CasaMara provides different types of rooms, from single rooms for a short stay, to family rooms or studios for longer stays, at promotional prices.
See more >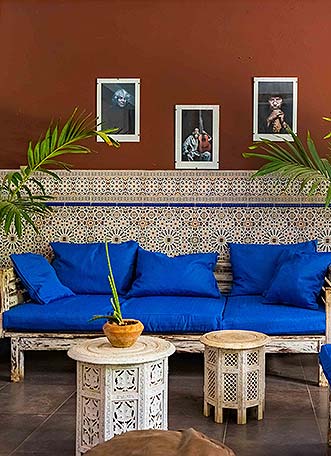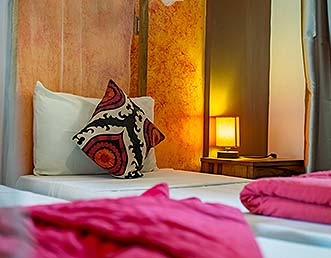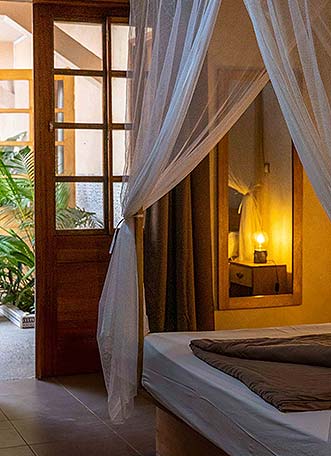 Best price guaranteed. Reservation secured upon confirmation.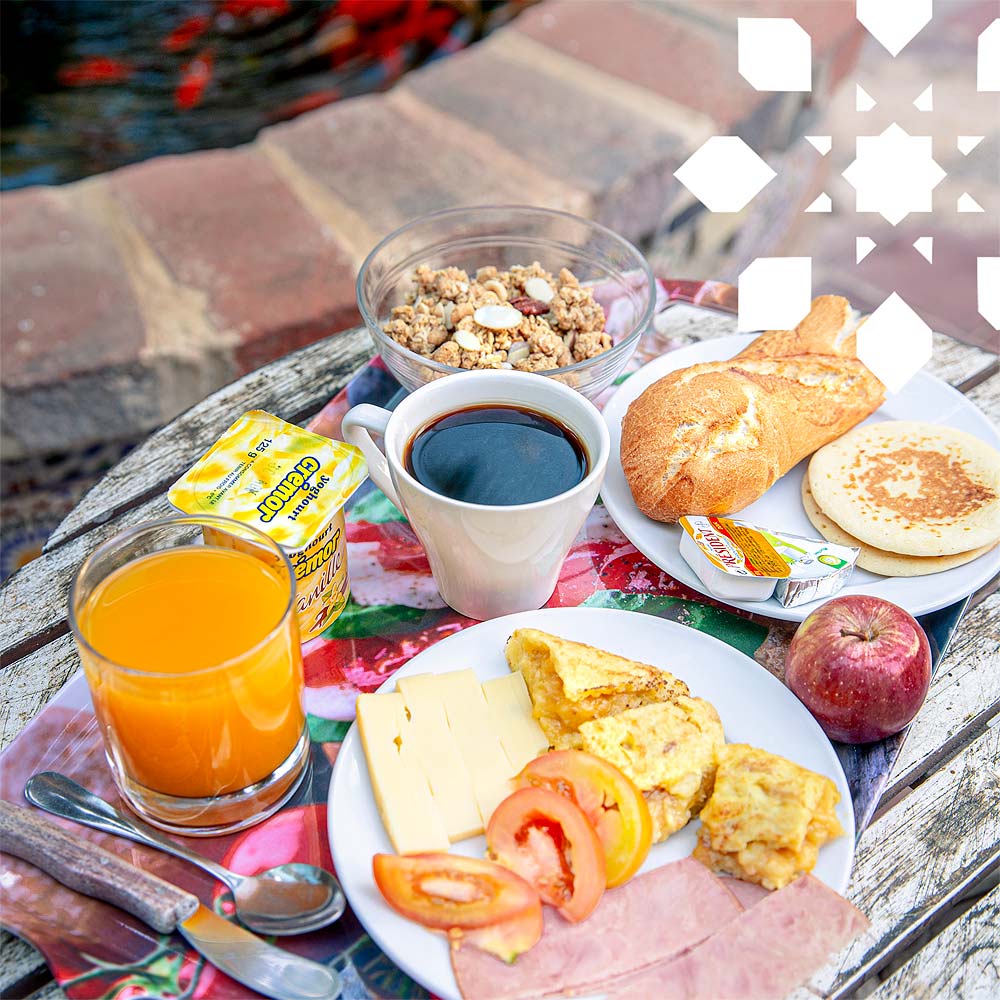 In our patio or main lounge, enjoy a varied and healthy buffet breakfast, included in your reservation.
And a swimming pool to relax
Disconnect from the noisy Dakar in our heated pool or taking a sunbath while enjoying a cocktail or a sangria pitcher with a slice of Spanish tortilla.